Southeast based.
Southeast focused.
StoneRiver is a team-driven company that acquires, develops, and manages multifamily real estate opportunities. For nearly 25 years we have grown into an investment company that has invested over $1 Billion in assets across the Southeast. What sets us apart is not only the tenured team behind our investment strategies, but also the value we create through focused property and asset management. Our expertise in Southeast markets and our track record as owners and operators has consistently proven to generate superior risk-adjusted returns.
Vertically
integrated.
Results
driven.
Our tenured team is committed to thoroughly underwriting, analyzing, and evaluating every detail of an investment opportunity before we decide to invest. Because the discipline it takes to fundamentally understand the details are often what distinguish a good investment from a great investment. It's where our deep-rooted understanding of Southeast markets makes all the difference. It's why we relentlessly stress test investment opportunities to understand and mitigate potential risks. It's why we work tirelessly to develop long-term relationships with lenders, brokers, and partners that share our interests. And it's the reason we are extremely selective in the investments we make and the realistic returns we project. The first dollars we invest are always our own, so you can be certain we believe in the investment choices we make for our clients.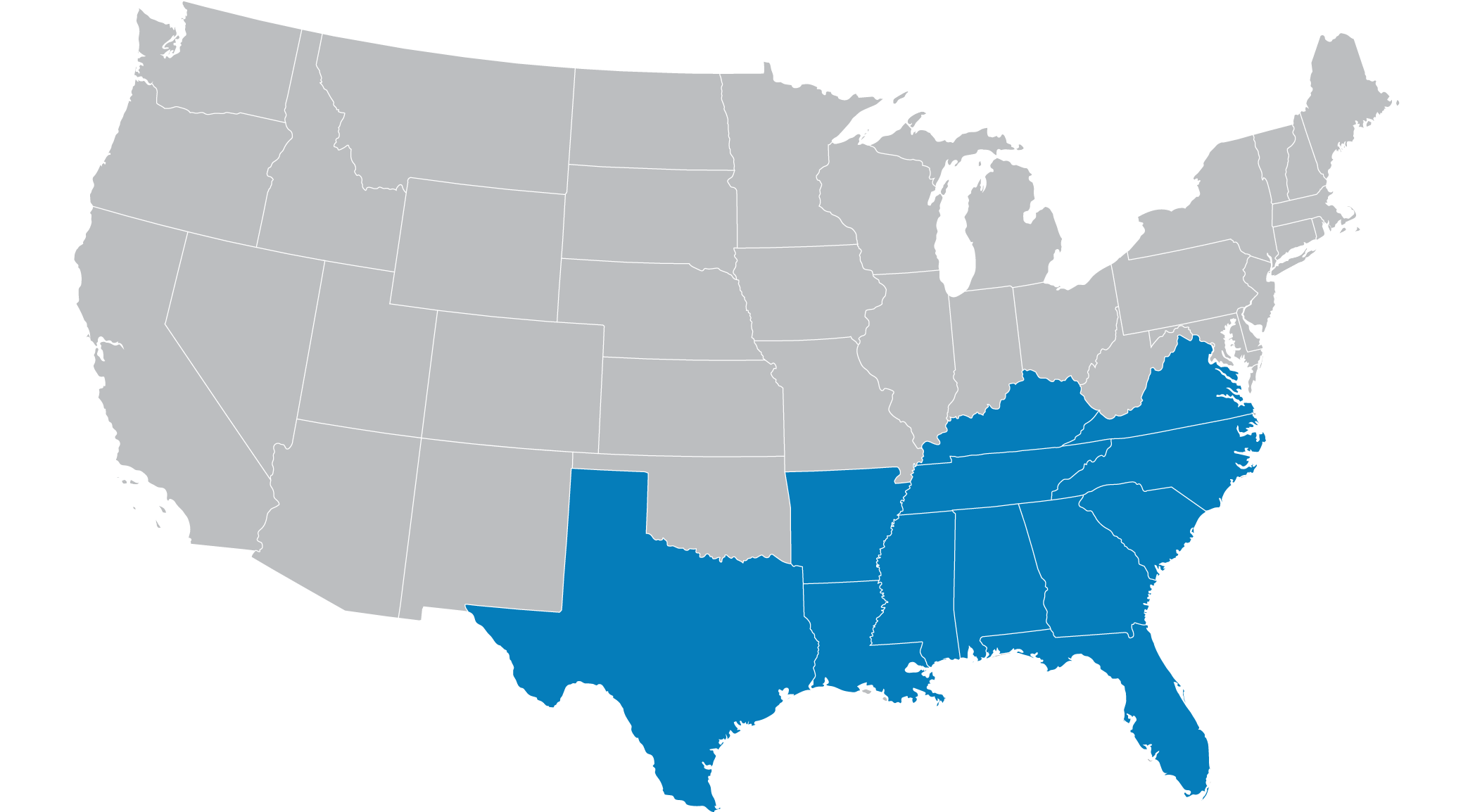 Property Types

Industrial/Warehouse (6)
Land (8)
Multifamily (41)
Office (7)
Retail (8)
Industrial/Warehouse

3300 5th Avenue South – Birmingham, AL
American Pipe & Supply Birmingham – Birmingham, AL
American Pipe & Supply Nashville – Nashville, TN
Oxmoor South – Birmingham, AL
Perimeter Industrial Park – Bessemer, AL
St Augustine – St Johns County, FL
Land

BMB – Birmingham, AL
Chilton County – Hubbard, AL
Harpersville – Harpersville, AL
Lakeshore Crossings – Birmingham, AL
Land Energy – Jasper, AL
Limestone Springs – Birmingham, AL
Monroe County – Hybart, AL
Shelby ES – Birmingham, AL
Multifamily

33rd Street – Birmingham, AL
Arlington Park Apartments – Mobile, AL
Avocet – San Antonio, TX
Baycourt – Birmingham, AL
Bridgewater Apartments – Huntville, AL
Caldwell Parc – Birmingham, AL
Carlisle Terrace – Birmingham, AL
Clairmont – Birmingham, AL
Crescent Commons – Fayetteville, NC
Crestwood Manor – Little Rock, AR
Crowne Garden Apartments – Greensboro, NC
Crowne at Ormond Beach – Ormond Beach, FL
Crowne at Razorback Road – Fayetteville, AR
Crowne at Swift Creek – Midlothian, VA
Crowne at the Summit – Louisville, KY
Davis House – Birmingham, AL
Greene House – Birmingham, AL
Hampton House – Jackson, MS
Hampton Place – Columbus, GA
Hermosa – Birmingham, AL
Highland Court – Birmingham, AL
Highlands – Birmingham, AL
Holcombe Heights – Little Rock, AR
Lakeshore Ridge – Birmingham, AL
Lakeview – Birmingham, AL
Oaks of St. Clair – Moody, AL
Park Manor – Birmingham, AL
Ridgeland Ranch – Jackson, MS
South Hill – Birmingham, AL
Stratford – Birmingham, AL
Sycamore Manor – Birmingham, AL
The Heights – Montgomery, AL
The Palms of Mt Pleasant – Mt Pleasant, AL
The Phares – Birmingham, AL
The Village at Apison Pike – Ooltewah, TN
The Village at Lakeshore Crossings – Birmingham, AL
The Village at Westland Cove – Knoxville, TN
Tracewood Apartment Homes – Jackson, MS
Westmont Commons – Asheville, NC
Wildforest Apartments – Homewood, AL
Wildwood Crossings – Birmingham, AL
Office

Butler Pointe – Jacksonville, FL
Concord Center – Birmingham, AL
East London I – Birmingham, AL
East London II – Birmingham, AL
East London III – Birmingham, AL
ServistFirst – Birmingham, AL
Shades Parkway – Birmingham, AL
Retail

CVS Cahaba Heights – Cahaba Heights, AL
Clanton Shopping Center – Clanton, AL
Dolphin Square – Gulf Breeze, FL
Foley Commons – Foley, AL
Mitchell Farms – Newport Richey, FL
Shops at Hamilton Mills – Dacula, GA
Town Brookhaven – Atlanta, GA
Weathersfield Commons – Dunedin, FL
We were founded in 1995 to manage real estate investments for high net worth individuals. Over time our track record of success, depth of relationships, and disciplined approach to real estate investing drew the interest of numerous outside investors. Today, StoneRiver invests in and manages multifamily real estate across the Southeast, with fully integrated, in-house property management, development, and construction management capabilities. To date we have acquired, renovated, or developed more than $1 billion in assets across 12 states.
Under Management
$1 Billion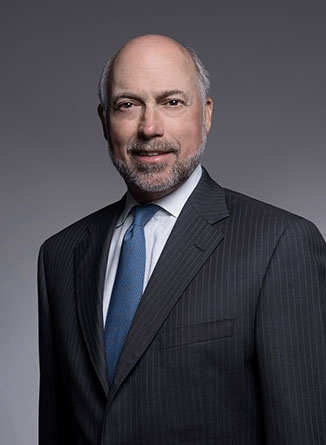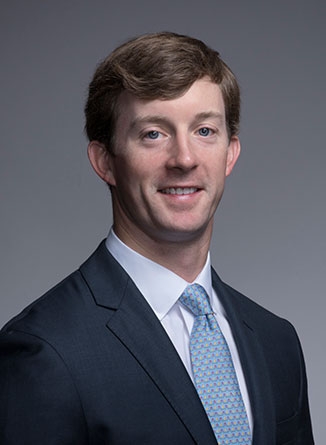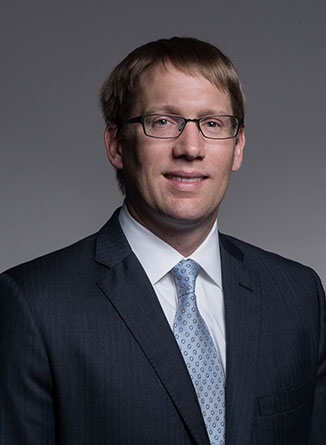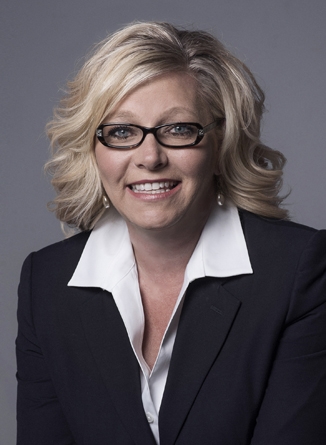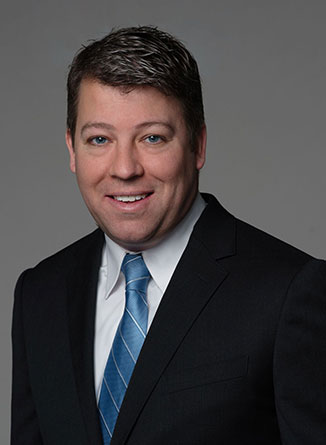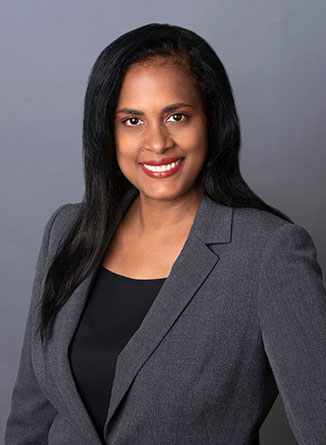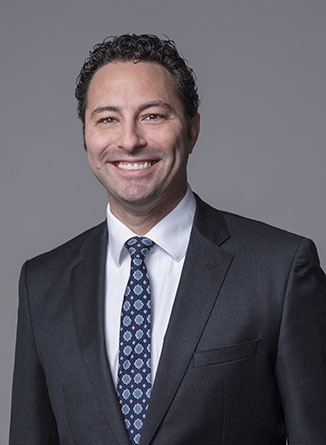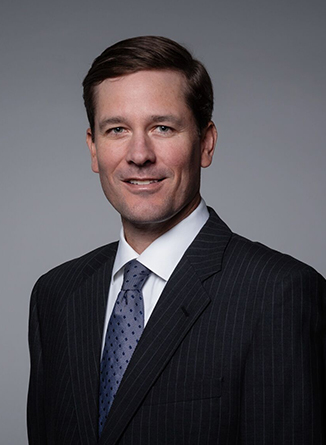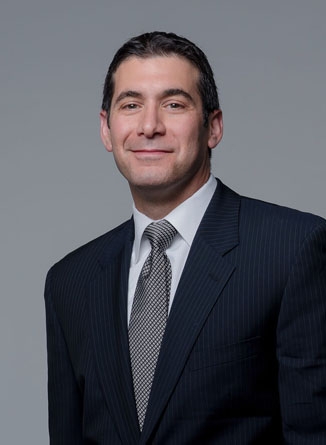 Benny Larussa
Chairman/CEO
Benny M. LaRussa, Jr is the Chairman and CEO of StoneRiver. He has been exposed to all forms of real estate investing including multi family, office, industrial warehouse, retail, and timber and mining operations. Since 1988, the acquisition, disposition and management of real estate assets has been a major focus of Benny's professional career. His career began in the banking and finance sector, where he worked at the First National Bank of Birmingham (now Regions Bank). He later became a founding member of the First Commercial Bank and Canterbury Trust, both of which were sold to Synovus Financial Corporation in the 90's. Since the formation of StoneRiver, Benny has worked diligently to develop a team of real estate professionals possessing the technical expertise and management and leadership skills needed to be a leading real estate company in the Southeast.
Benny currently serves on the Board of Directors of First Commercial Bank, Jack's Family Restaurants, Security Engineers, StoneRiver, Fenwick Brands, American Pipe and Supply, and the Auburn University Foundation as well as Chairman of the Joseph S. Bruno Charitable Foundation. He was a director of Bruno's Corporation until 1995, when the company was sold to KKR.
Benny is a graduate of Auburn University with a BS in Finance and a Master's in Public and Private Business from Birmingham Southern College.
Joseph Welden
President
Joseph Welden is a Birmingham native and President of StoneRiver. He joined the company in 2004. His responsibilities include strategic leadership, identifying and assessing new and existing investments, leasing and brokerage, and managing the operations of StoneRiver and StoneRiver Property Management, LLC. He is a former member of the Board of Directors for Innovation Depot, a member of the Monday Morning Quarterback Club, and former President of the Junior Board of Directors for the Birmingham Zoo.
Joseph graduated from Hampden-Sydney College with a B.A. in Mathematical Economics. He earned a Masters in Financial Mathematics from Florida State University and a Master's in Business Administration from the University of Alabama.
Colin Moorhouse
Vice President / General Counsel
Colin Moorhouse joined StoneRiver in 2016 as Vice President and General Counsel. Colin's responsibilities include all legal aspects of StoneRiver's real estate developments, acquisitions and divestitures, as well as overseeing the Company's risk management disciplines.
Colin is a member of the Advisory Board for the UAB Comprehensive Cancer Center, a member of the Monday Morning Quarterback Club and on the New Element Board for the McWane Center. Before joining the StoneRiver team, Colin was a partner in the Banking and Corporate groups at Bradley Arant Boult Cummings LLP. Colin graduated from Randolph-Macon College with degrees in Business / Economics & Political Science, and he received his law degree from the University Of Maryland School of Law.
Diane Chastain
Vice President – Property Management
Diane Chastain is Vice President – Property Management overseeing StoneRiver's portfolio of communities. As the lead connector and strategist, she is responsible for driving cross-functional effectiveness and collaboration across the company to create a superior living experience for our residents and bring the highest level of performance to our investors.
Diane is a 20+ year respected business leader with the rare experience combination of executive level strategic and operational roles with proven success in Property Operations, Talent Development and corporate support for a nationally recognized REIT, a private operator. Before joining StoneRiver, Diane was the National Director of Operations at FirstKey Homes and directed all property management functions for the organization. Prior to that she served 17 years as a Senior Vice President for Mid-America Apartment Communities in the Southeast.
Diane attended the University of West Georgia. She is a 17-year CPM member of the Institute of Real Estate Management and achieved her CAPS designation in 2002 from The National Apartment Association.
Jeff Harris
Vice President – Finance
Jeff Harris joined StoneRiver Company in 2019 as Vice President - Finance. Jeff is responsible for the financial and accounting operations of StoneRiver and affiliates. This includes all corporate, property and development finance and accounting.
Prior to joining StoneRiver, Jeff was the CFO for Asset Management and Consulting Services (AMCS), a multifamily real estate investment firm in South Carolina. Prior to AMCS, Jeff led the finance and treasury operations of Savannah College of Art and Design where he developed their fund management strategy and managed the leased/owned real estate holdings. Jeff graduated from the University of South Alabama with a degree in Banking & Finance, and he received his MBA from Emory University.
Nina Frandson
Managing Director of Investor Relations
Nina Frandson is Managing Director of Investor Relations for StoneRiver. She was hired in 2020 to lead the capital raising and investor relations efforts of the firm. Prior to joining StoneRiver, Nina was a Senior Managing Director in Capital Markets for Gemini Rosemont. Her background consists of raising capital for Cantor Fitzgerald's proprietary and third-party real estate and debt funds. Before this time, Nina used her significant institutional investor relationships to finance funds represented by Guggenheim Partners and American International Group. Previously, Nina underwrote and sold large commercial real estate portfolios to institutional investors while working in the Cushman & Wakefield Capital Markets Group. Nina began her career at Merrill Lynch, where she actively gathered capital from and managed portfolios for high net worth clients and institutional investors.
Nina received her bachelor's degree from the University of California, Los Angeles, graduating Cum Laude. Securing a scholarship, Nina attended the University of California, Los Angeles School of Law, where she obtained a law degree. Sponsored by American International Group, she then attended Columbia Business School and was awarded a Master of Business Administration degree.
Lou Davis
Vice President – Investments
Lou Davis joined StoneRiver Company in 2017 as Vice President – Investments. Lou oversees the sourcing, acquisition and asset management of the Company's real estate investments. Prior to joining StoneRiver Company, he was Director of Investments with Cortland Partners. He opened and staffed their office in Charlotte, North Carolina, ultimately growing their regional presence to over 3,000 units throughout the Carolinas.
Prior to Cortland, Lou spent six years with Wells Real Estate Funds (& related entity Columbia Property Trust), a real estate investment trust based REIT in Atlanta, GA focused on Class A office. He held various positions while at Wells, ultimately in responsible for West coast acquisitions and portfolio dispositions. Lou graduated cum laude at the University of Kentucky with a BBA in Finance and Management.
Craig White
Vice President - Investments
Craig White joined StoneRiver in 2019 as Vice President of Investments. Craig oversees the sourcing, acquisition and asset management of the Company's real estate investments. Prior to joining StoneRiver Company, he co-founded NewGrove Partners, a multifamily focused investment company. Prior to NewGrove Partners, Craig was a Director of Investments with Harbert Management Corporation's U.S. Real Estate team. At Harbert, Craig directed real estate transactions for the Mid-Atlantic regions and Florida. His responsibilities included financial analysis, acquisitions, dispositions, financings and day-to-day asset management of the company's real estate investments. Prior to joining Harbert's U.S. Real Estate team, Craig worked for Regions Financial as Assistant Vice President in the National Real Estate Group. Craig began his real estate career with Harbert's European Real Estate team in London as an analyst. To date, Craig has directed underwriting analysis, due diligence and transaction management on 1.0 million SF of office space and 5,000 multifamily units. Craig graduated cum laude from Auburn University with a BS in Forestry and received his MBA from Vanderbilt University.
Brett Mendell
Asset Manager
Brett Mendell joined StoneRiver as Asset Manager in 2018. Brett leads StoneRiver's effort to drive asset performance, ensuring that each asset achieves its business plan. His role includes management of renovation projects, generation of operational and transactional analyses, and coordination of investor and lender communications.
Prior to joining StoneRiver, Brett spent six years serving in Asset Management roles at Landmark Properties in Athens, Georgia, a national student housing developer and operator and TriBridge Residential in Atlanta, Georgia, a regional multifamily developer and operator. Brett spent the early part of his career practicing commercial and real estate litigation in several firms in San Francisco and Atlanta. Brett graduated from Emory University with a Bachelor of Arts in Economics and Cornell University with a Master of Real Estate. Brett also earned a Juris Doctorate from the University of California, Hastings College of the Law.
Address

2151 Highland Avenue South

Suite 200

Birmingham

,

AL

35205
Phone

(205) 879-0870
Email

info@stonerivercompany.com