StoneRiver Company, a vertically integrated investment firm that acquires, develops, and manages multifamily real estate in the Southeast, broke ground on a multifamily development, Vital at Springbrook Farm, located in Alcoa, Tennessee. The development is a joint venture by StoneRiver Company and Bluedog Capital Partners. The team anticipates the project to be completed in 2023. StoneRiver Property Management, the company's in-house property management division, will manage Vital at Springbrook lease-up and day-to-day management of the property. The group hopes to begin pre-leasing units by Fall 2022.
"As Alcoa goes, so goes Blount County," Blount County Mayor Ed Mitchell said. "We don't ever want to forget that. What makes all of this work is all of us working together and having the same goals and the same objectives."
"With direct access to the airport, proximity to downtown Knoxville, and the best schools in the state, the decision was an easy one to create an exciting multifamily community to accommodate the growth in Blount County," says StoneRiver Company President Joseph Welden.
"The pandemic has shed new light on the definition of a home," said Sarah Harris, Director of Acquisitions and Investments for BlueDog. "Historically, it was thought to be a place for family and gathering. A place where you spend evenings and weekends. Now, it has become so much more – your office while Americans work from home, your fitness center, your restaurant, your place to shop – your shelter, your community."
Bluedog Capital Partners and StoneRiver Company have set out to create a lifestyle community that will provide a place where residents can live, grow, and prosper. Vital at Springbrook's amenities will include a resort-style clubhouse, state-of-the-art fitness center, luxury swimming pool with a summer kitchen, outdoor courtyard, and social spaces. All residences will have chef-style kitchens, family-style patios, and personal office space –creating the complete package that the residents of Blount County deserve.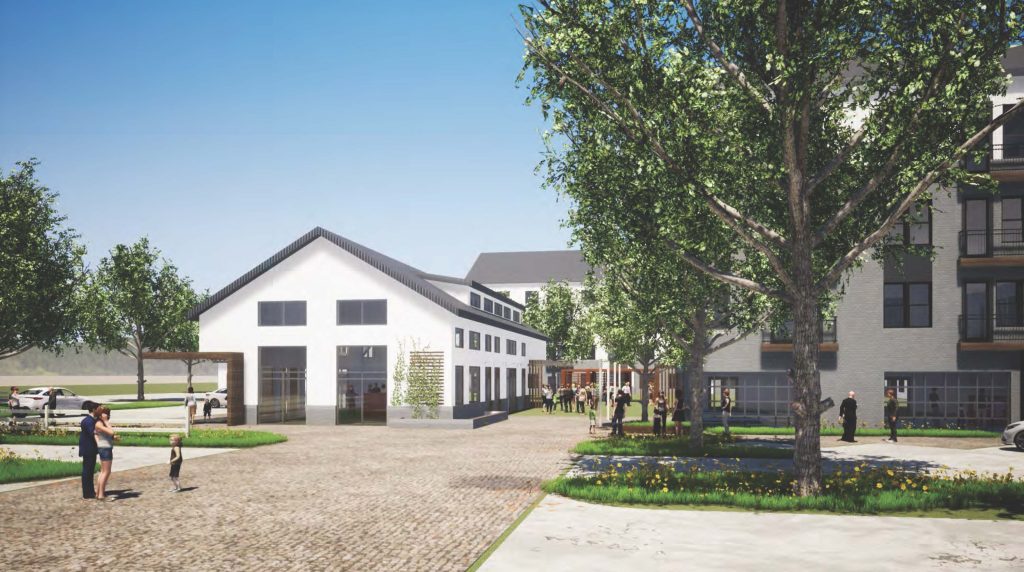 This newly developed, multifamily community will offer studios, one- and two-bedroom options that will accommodate individuals, families, and even your fur babies.  This community will be part of a much larger plan for Springbrook Farm. Fairfield Inn and Suites and Food City are already established as wonderful neighbors. Plans hold for restaurants, retail, bike paths, open spaces, and the newest destination for bourbon whiskey and other spirits at Company Distilling – all located within Springbrook Farm, all within walking distance for residents.